SE UCH Diana z Cintranského údolí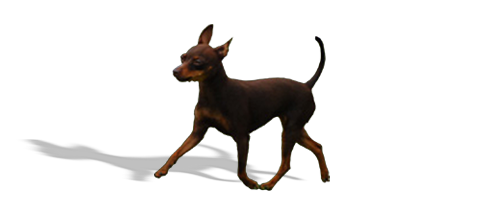 Zelda is a brown and tan prazsky krysarik bitch, and the mother of the first Lex Murphy litter.
She is super intense, a great hunter, agile and strong.
Her rich color is often commented by others, and of course we love it too. 😉 But most of all, we love her crazy cuddly attitude.
She is a joy to play with, and we resemble her mostly with the aracuan bird in Donald Duck's movie "The jungle Photographer"…
She was born 2008-07-19, Breeder: Simona Smahelová, ChrZín, Czech Rep.
Zelda is nowadays living with our friends Sandra and Anders. You can read more about Zelda in their blog.
Zelda's Results
Official Shows
1 BOB, 3 BOS, 5 CERT, 1 CAC, 1 V1, 1 V2, 9 CK, 3 HP
Match Shows (11)
11 HP, 9 BOB, 2 BOS, 2 BIG-4, 1 BIG-3, 1 BIG1, 1 BIS-1
[wpfblike]