Litter #1 – Zelda + Rocky = Primo
Zelda & Rocky fell in love on their first trip to Prague. We like to call this litter "A match made in Prague". The owner of Rocky, Renata, has the kennel Working Mates, and when only one puppy was born, the name was clear: Lex Murphy Czech Mate.
Primo stayed in the kennel of course.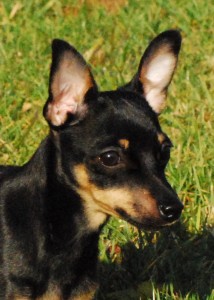 Litter #2 – Lava + Keios = Keiron, Leo, Loke & Elda
This litter was from the beginning 6 puppies, but sadly two girls died within the first couple of days. =( 
But four puppies survived, healthy and strong. The theme for this litter became "The four elements", since they are 4 and the are very different but together they make a complete group with nothing extra to wish for! A dream litter so far.
The names: Earthquake Effect, Airborne Assault, Walk on Water and Fight Fire with Fire.

Litter #3 – Härja + Rocca Jr = Vilja
This combination was super exciting, since the puppies would have "Dar minulosti"-dogs in the first 3 generations behind them. Working name quickly became "the Legacy-litter". The puppies were born alomost a week early, 3 tiny pups. The two boys didn't make it. =´(
But the little girl had a will to live for sure! She was a little bit behind in development the first weeks, but soon made up for it and more! A beautiful girl that we named "Vilja" (for her will to live), and the pedigree name is of course: EPIC LEGACY.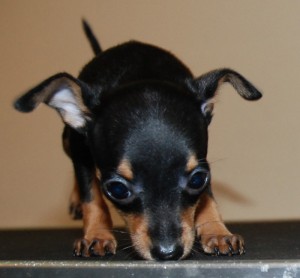 Litter #4 – Lava + Lucky = Envy, Mr Bacon, Tesla, Lumo, Kiro, Marley & Scaramanga
This litter is a combination that is dear to my heart. Lucky and Lava both have superior movement and the very best temperament and mentality. And they are both very typical.
So of course, expectations were high, and so far the puppies have met them all.
Seven puppies, so the theme could have been "Lucky number 7", but why take the easy choice? We went for the Seven Sins as theme, and I'm super happy with their names:
Marley: Hard to Be Humble (Pride)
Lumo: Let's get it on (Lust)
Mr Bacon: Bring Home the Bacon (Gluttony)
Kiro: Fierce N Furious (Wrath)
Tesla: Can't Get Enough (Greed)
Scaramanga: I Snooze You Lose (Sloth)
Envy: I'm Hot You're Not (Envy)
Kiro and Lumo are exported to Finland, Envy is exported to USA, Mr Bacon and Tesla stays at home. Marley is co-owned with Mirka who lives in Bålsta, and Scaramanga lives with Cathrine and Matthias in Norrtälje.