We spent a weekend in Norrköping together with Britzyk, Jonna, Emelie and David.
On Saturday our cirnechi did really well in the ring, Loki BOB and Elda BOS, both with CAC, and on Sunday Primo was shown with excellent critique and R-CAC in tough concurrence.
In the finals, we won Best In Show-1 Progeny Group (judge T. Skaar) Weei!!
BIG thanks to dear friends Britzyk, Jonna and Emelie for all the help with our grooups and showing our dogs with such style!!
And Thanks also to Jenny H for taking the photos in the judging!

Judge: Torbjörn Skaar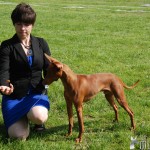 LOKE
Junior class: Exc1, CK, BM-1, CAC, BOB
"Well balanced total, very good masculine head and expression. Well shaped eyes. Well carried ears, beautiful neck and topline, good underline, well angulated front and rear, very good body, moves well with very good power, well presented in good condition."
LEO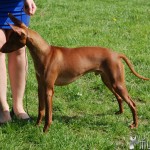 Junior class: Exc2, CK, BM-2, R-CAC
"Very good head and expression, well carried ears, good neck, good angulation front and back, very good body, very good top- and underline, moves well, well presented."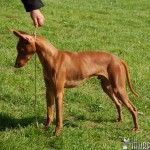 KEIRON
Junior class: Exc3
"Very good head and expression, well shaped eyes and well carried ears, good neck. Straight upper arm, very good angulations in rear, very good body, moves a bit unstable. Well shown and presented."

ELDA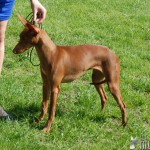 Junior class: Exc1, CK, BB-1, CAC, BOS
"Very good feminine head and expression, well shaped ears, very good neck. Good angulations front and rear, excellent body, good top- and underline, moves with good stride, well presented."
LAVA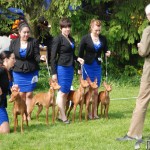 Progeny Group-1, HP, BIS-1 (T. Skaar)
"A very typelike group where the brood bitch inherit all of her features and total. With lovely movements, bodies and bone structures. Super lovely expressions. The group is a pride for it's breed. Good luck!"
LEX MURPHY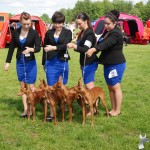 Breeders Group-1, HP
"A very typelike group with lovely expressions, very good totals and movements, well built. A super quality group! Good luck!"
————————————————————
PRIMO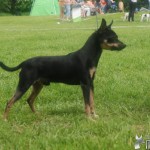 Judge: Dan Ericsson
Intermediate class: Exc1, CK, BM-3, R-CAC
Comments: "Quite big, masculine dog with nice style and carriage. Good body and back. Typical front. Masculine head. Needs sharper color. Shows himself excellent."