We only had Tesla entered, both days.
Started out really well on saturday with BOB and Best of Group 4th! 😀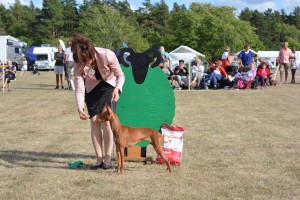 But on Sunday, Tesla wrote Cirneco history.
She was BOB with CACIB and then in the finals, she WON the Group!! BOG1! It was her second group win.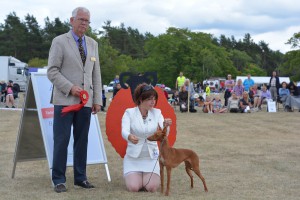 But thas wasn't enough: In the Best In Show final, she placed 4th! 😀 AMAZING!!
As far as we know, it was the very first time for a Cirneco to place in an All breed KC BIS in Europe (outside Italy)!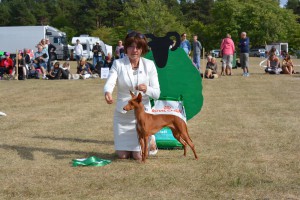 Tesla, Tesla… You just continue to amaze and surprise us… <3
We are so grateful to all friends who made this weekend extra great, and a big thanks to all judges for appreciating our little girl!
Enjoy these photos from the weekend: