Ljungskile/Backamo NAT, Västra KK 2011-08-28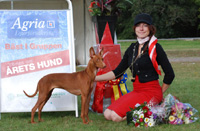 Status: National
Judge: Henrik Johansson, Group: Nils-Arne Törnlöv
LAVA
Intermediate
Exc-1, BB-1, CERT, BOB, BOG-1!!
Comments:
Excellent type, nice proportions, dry, elegant. Beautiful head. Nice ears, typical angulations.
Wellshaped chest, nice topline. Moves very nice.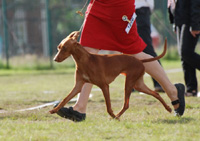 ———-
KEIOS
Intermediate
Exc-1
Comments:
Nice proportions, typical angulations, wellshaped head. Nice ears wich he uses well. I wish a better topline where the withers is the highest point. Good coat. Nice feet. Moves ok in front, could have better drive in rear.